beat the heat
here's a few suggestions
for looking cool while staying cool.
temporary tattoos:
mix and match at your whim
during these months we get to show a bit of skin.
we have a few ways to beat the heat:
light-weight dresses, tunics, & tops.
perfect for 90 degrees in the shade.
hayden los angeles flower and lace tunic
re-order's sheer tribal tank
hayden los angeles black strappy tank top
hayden los angeles flowered tunic dress
anama woven summer dress
mystree summer hi-lo dress
lace under-garments:
our lace bralettes got it goin' on.
they add that special sumthin' sumthin'.
we suggest you try these on in the store,
as they run on the smaller side.
available in black or white.
triangle cut-out bralette available in rust.
here's a few cool gift ideas
for hot vacation dreaming.
beth mueller's milkglass vases have the right idea.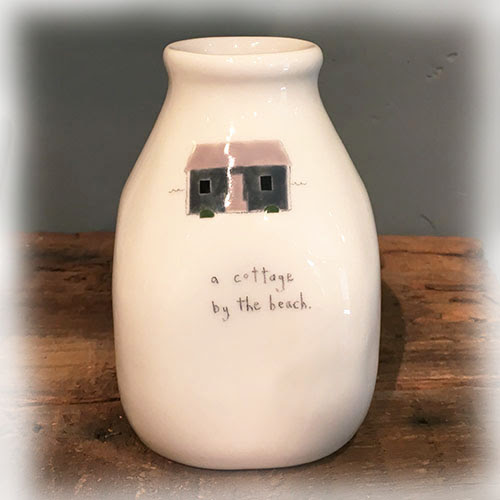 as do marcy davy's all things grow up north prints.